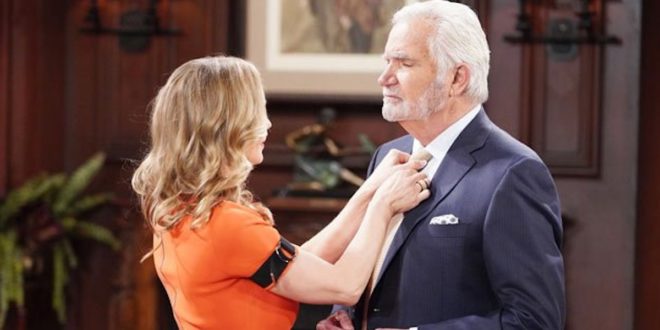 Eric and Donna / Lovely
Liam (Scott Clifton) and Amal (Annika Noel) rejoice at their own reconciliation.
Sparks flies between Bill (Don Diamont) and Vice President Baker (Dan Martin): The publisher explains his annoyance at the fact that the police are paying so much attention to Liam over the death of Vincent Walker (Joe Lucisero).
Quinn (Rena Sofer) trusts Carter (Lawrence Saint Victor) again, while Donna (Jennifer Garris) senses something is wrong with Eric (John McCook)'s marriage to Fuller and invites him to open up.