A few minutes ago, iOS 16 beta 3 was finally available, and as usual, through this article, we're going to go see what's new and how it improves over beta 2.
This article will be constantly updated Because we will be adding new features as we review and find the firmware. You can help us by leaving a comment and pointing out some news we missed, and maybe attaching a screenshot.
What's new in iOS 16 beta 1 and beta 2
If you missed the previous articles with a lot of news in iOS 16 beta 1 and beta 2, click the boxes below to read ideas:
What's new in iOS 16 beta 3
1. Apple introduced Two new clock fonts in Lockscreen. One is more subtle and echoes the clock style of iOS 15 (and earlier). This way, those who do not like the new Unlock Screen or those who need some time to get used to it, can use this font to feel that at first glance, nothing has changed.
2. Once you choose a wallpaper for Unlock Screen, it will appear automatically Home screen wallpaper management assistant. With a popup, you will be asked if we intend to use the same Lockscreen wallpaper also for the home screen or if we want to customize it. By choosing the second option, the editor will open in which we can blur the background, use solid colors or draw another image from our gallery.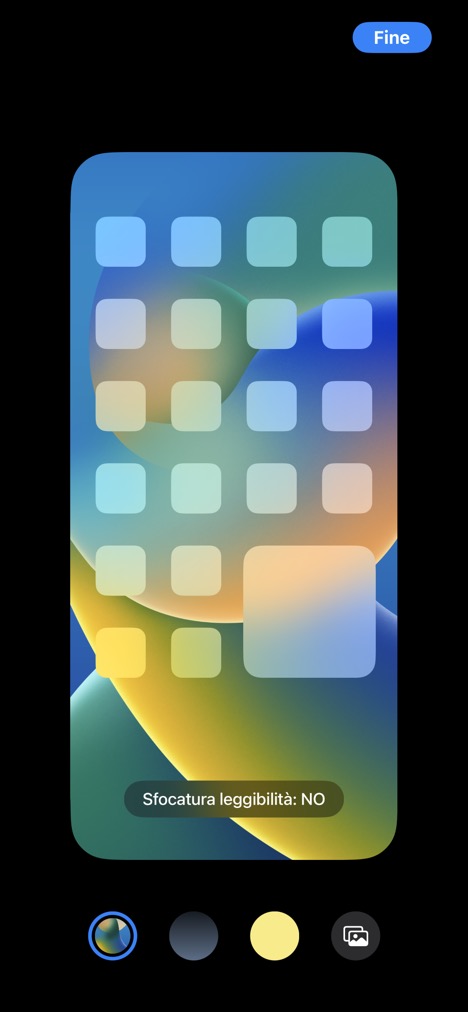 3. The new severe isolation mode is called "lock modeIt's a method very safe To work in it, and Apple explains that most users shouldn't have a reason to use it. It was created exclusively for the personalities (political and others) most at risk of complex cyber attacks. It is a high security mode in which it will be impossible to spy on the owner of the iPhone (but at the same time many functions will be disabled). More info in depth:
4. Support added for iCloud Photo Library Shared, which is a new feature that is already known but was not present in the previous two betas. Shared Photo Library on ‌iCloud‌ is designed to make it easy to share photos with your family members, and after you install ‌iOS 16‌, ‌iPadOS 16‌, or ‌macOS Ventura‌, it can be configured in Settings > Photos > Shared Library app. Next, we press Start Setup to add the participants with whom we want to share photos. We can invite up to five people and All participants can add, edit, or delete content from the shared library. After activating the function, opening the Photos application will display new configuration screens and we will be able to specify whether or not to enable automatic uploads within the shared library: that is, every photo we take ends there immediately.
5. Apple remastered Iconic background with Clownfish Found on the first iPhone model (which is only sold in America). iOS 16 beta 3 makes it available again in a slightly animated version when you switch from the unlock screen to the home screen. We added it to our site afterwards You can download it from Wallpapers Central:
6. . has been added New animation in Settings > Backgroundwhich explains to users how to change the wallpaper directly from the new Lockscreen by pressing and holding an empty space on the screen.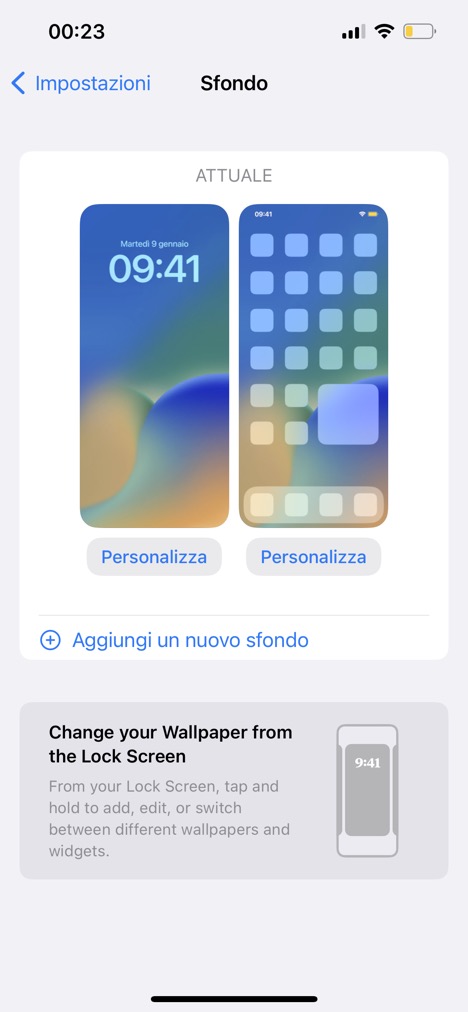 7. iOS 16 beta 3 starts adding Support virtual credit cards. For those who are not familiar with this, virtual credit cards are issued by some banks and offer alternate credit or debit card numbers. Users can enter these numbers on any website and in case they are scammed or card details stolen, they can simply block the virtual card making the numbers null and void, without having to contact the bank and without having to do so. The latter completely obscures the main card, the numbers of which have always remained secret and secret.
8. It is now possible to view a history of AFib measurements directly from the Health app. The AFIB technology is designed to detect and monitor the occurrence of atrial fibrillation in patients.
9. Fixed a bad bug in Lockscreen. When we used a wallpaper that was placed in front of the clock, when we went to raise the screen to unlock the phone, the system would show the clock in the foreground and lose the depth effect with the background. Now this no longer happens, the clock remains in place, behind the background.
10. In beta 2, the Lockscreen "astronomy" introduced a green dot showing us where we are. With Beta 3 this green dot disappears the moment you lift the screen to unlock the phone. The result is more pleasing to the eye.
11. With iOS 16 beta 3, Fitness+ is getting new medals that can only be won for those who use Fitness+. In the past, training with Fitness+ helped achieve the usual round medals but now Apple has decided to separate them, giving the new a cross shape.
What's new in iPadOS 16 beta 3
1. iPads with M1 processor will now launch iPhone apps in mode theater manager, Thus supporting scaling and tiling, as if they were floating windows on the screen.
2. New management menu for Stage Manager on iPad with M1. In addition to icons, descriptions of buttons for performing actions are now also displayed. All this in a new vertical menu.